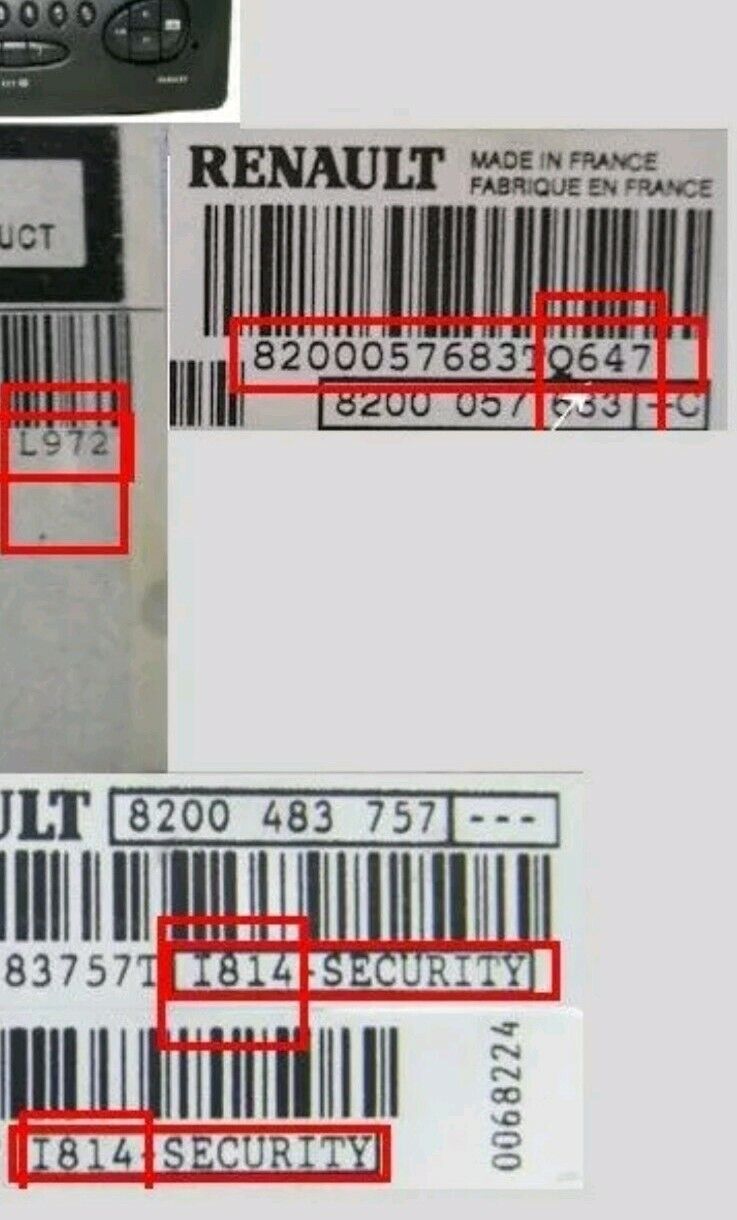 Discovering the Serial Number
Renault pre-code on screen
Approach 1: Button Combination 1 and 6
Provided your radio is linked to a screen, you may retrieve the serial number by keeping buttons 1 and 6 pressed for a few seconds. The serial number is comprised of one letter and three numbers, as shown in the photograph. For instance, K519. If this technique is unsuccessful, proceed to the following one.
Approach 2: Remove the Radio
Extract the radio from the central console to reveal the label on the side of the cd player. The serial number is found underneath the barcode. A Renault serial number may be longer or shorter, but it usually starts with a letter and three digits. The exemption would be if the serial number begins with BP. Here are a few examples of serial numbers:
770043114N336
281170063RTB461
N537
8200438157TG392
T0E124
Radio Code Unlock Vehicle Compatible
Twingo
Clio
Megane
Laguna
Scenic
Modus
Trafic
Kangoo
Symbol
Duster
Escape
Entering the Renault Radio Code
If you have the Renault radio code, simply input it and verify it. Begin by pressing button 1 repeatedly until the initial digit is inputted. For instance, to enter zero, press button 1 ten times. To input the second digit, press button 2, and repeat this process for the third and fourth digits. Double-check that the code has been correctly entered before holding down button 6 to confirm.